My company holiday party is this Saturday. I'm going to rock a silk red dress that I had custom made by
Alexandra Grecco
. (Hopefully I get some good pics)!
Red dresses
are a classic choice for holiday attire but there are so many more ways to get festive!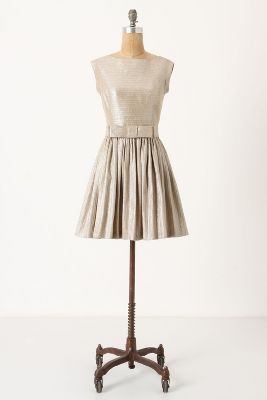 My favorite choice for holiday wear is probably 60's dresses. I love the short flirty hem lines, the big bows and the sophisticated neck lines. This little number from
Anthropologie
is an excellent throwback and makes for a great party dress. You could rock this for Christmas parties and then wear it again on New Year's eve!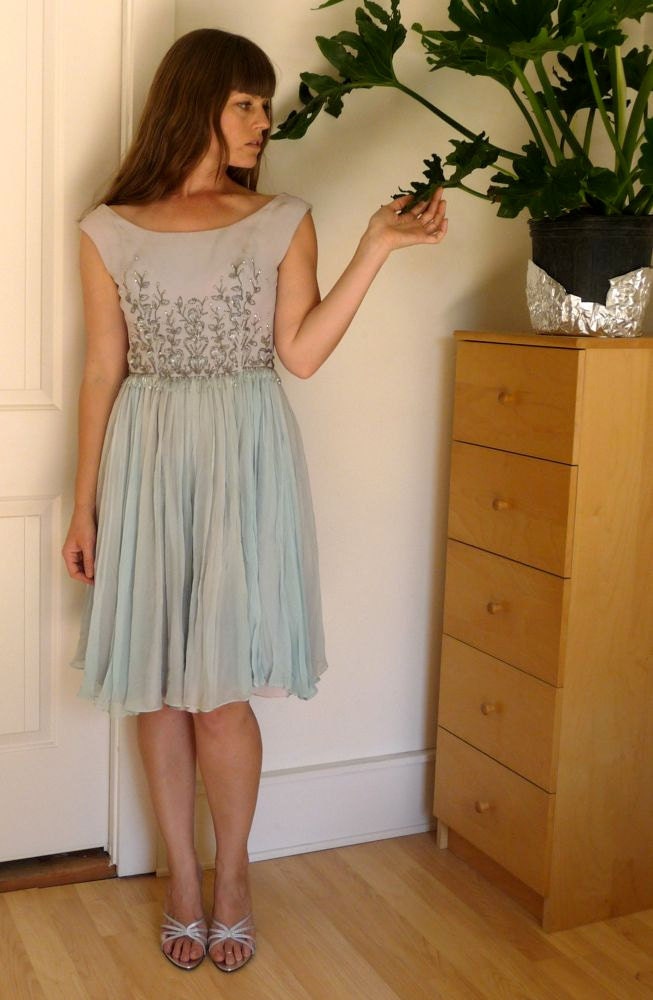 Another option that I love is the icy blue dress. Conjure images of silvery blue snowflakes in this gorgeous vintage dress from
StitchyLifeVintage.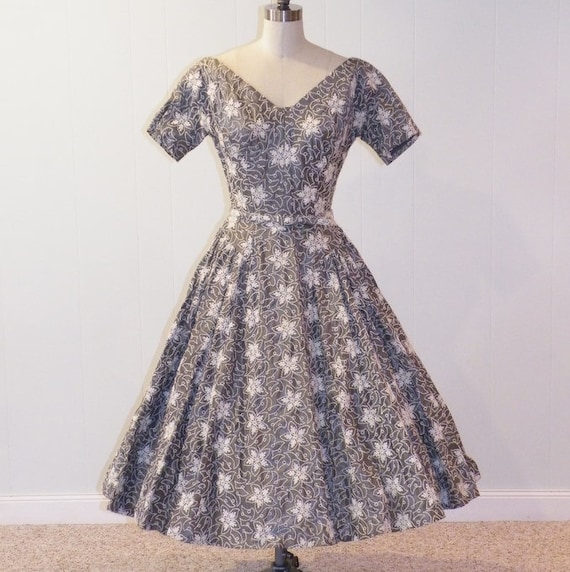 Speaking of snowflakes you can always get literal with a an awesome vintage print dress like this one from
DaisyAndStella.
What a gorgeous 50's party dress!
Don't underestimate the power of the black dress. Especially when it has a little silver or gold to it. I love this one from
Free People
.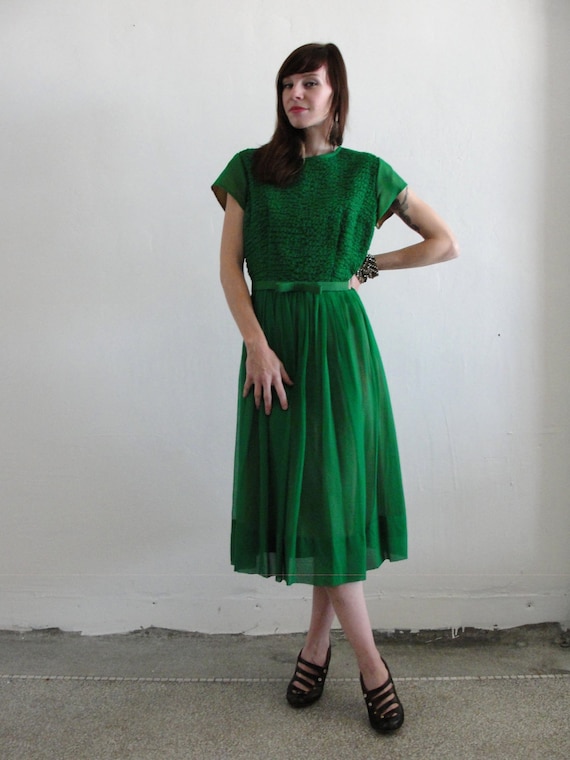 Why not stop the show with a festive green dress? The right green dress can be hard to come by but if you find one you'll likely light up the room like a Christmas tree! This one over at
VeraVague
is gorgeous. It's just the right shade of green. When picking a green dress for the holidays you definitely want to look for a really rich color. Nothing neon or pastel.
I'm also a big fan of gold for holiday dresses. You can go 60's and get a brocade one, or you can go modern and rock some kind of body-con sparkly number but I like this one from
Spool72
because it adds a bohemian touch with those awesome ruffles.
If you want to wear something with sense of humor this holiday season you could rock this fun Rachel Antonoff frock from
Modcloth
. I love the festive print and I think you get really creative with how you style it. A crazy
hat
perhaps? If this isn't a party dress, I don't know what is.
If you aren't into silliness I think the most elegant choice for a holiday party is ivory. I don't look very good in this color but I am swooning over this dress from
DearGolden!
I can't help but think of what an amazing dress this would be for a winter wedding also. It reminds me of the dress
Grace Kelly
wore in Rear Window.